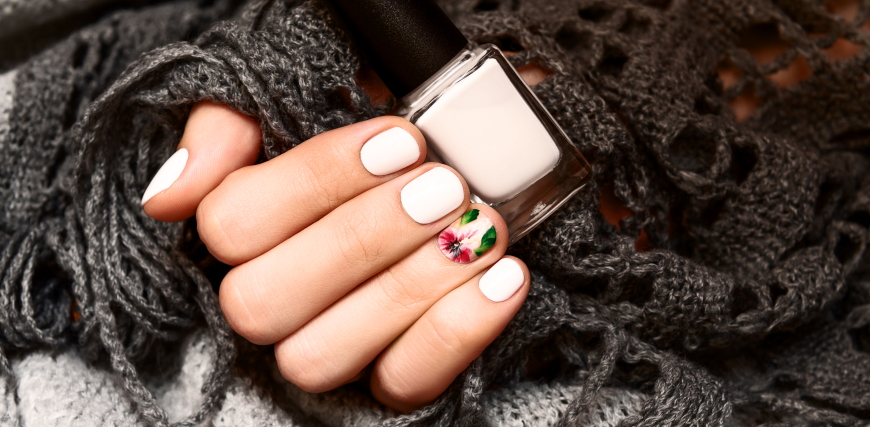 You have a lot of nail polish colors to choose from. But do you want something simple with white nails? If so, these designs will be perfect for you. They look great on any skin tone and are easy to create at home. You'll get your friends asking how you did it.
Nail polish is a staple for any woman's makeup bag. It can be used to create different designs on fingernails and toes, or it can just be the perfect touch to your look.
White nails go with everything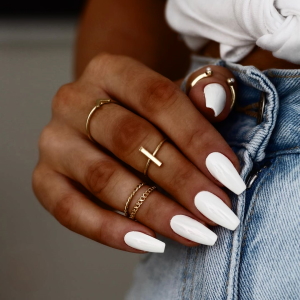 Nail polish is not just for the toes anymore. Nails are now an important part of a woman's beauty regime.  With so many different shades and designs, there is one to match every outfit or occasion. White nail polish is perfect for the summer season, as it allows you to achieve that sun-kissed look with minimal effort. Here are some tips on how to do white nail art at home:
Prep your nails by filing them down and pushing back cuticles. Please make sure they're dry before painting them with white polish, so you don't smudge any of the design work later!
Use two coats of pure white nail polish, allowing each coat to dry before adding another layer fully.
Classy white nails
Nail polish colors can be a great way to change up your look. If you're looking for a new nail design, white nail polish is perfect. From subtle designs to fun patterns, there's something for everyone. Here are some of our favorite white nail polish designs:
The first design pictured is called "mermaid's nails." These nails are painted using two colors – one darker than the other – and they have an ombre effect. Creating this design would require at least three coats of each color, but the result will leave you feeling like a mermaid queen! Next up, we have what I call "giant glitter." This design has tiny gold specks all over the nail.
Classic French manicure with a pop of color on ring fingers
A mix of matte and glossy white nails with gold accents on the tips
Abstract art in the form of polka dots and stripes. For more inspiration, check out these white nail polish designs.
White nail polish is a staple in most women's beauty routines. It makes nails look clean and beautiful, but it can also be tricky to choose the right color for your skin tone. This way, you will never have to worry about not finding a perfect shade ever again.